Electric Peugeot e-308, depending on the trim level 115 kW (156 HP) power output and 400 kmIt will be available with a new electric motor with a longer range (WLTP standard).
Electric Peugeot e-308, what does it offer with its features?
The design of the new Peugeot e-308 is based on both the Peugeot DNA and its dynamic and high-class world. A long front hood enhances the silhouette. Additionally, the brand's new logo is proudly displayed in the middle of the grill. The overall optimization of the architecture contributes to the spacious interior. At the front, the characteristic lion's tooth headlight design seamlessly integrates the 308 into the Peugeot family, while matrix LED headlights frame it.
Similarly, the triple lion claw LED taillights also emphasize brand loyalty. The new 18-inch aluminum alloy wheels were specially designed for the all-electric versions of the new Peugeot 308. This rim is specially designed to optimize aerodynamic efficiency and performance.
Electric motors are powered by a new generation battery
The new Peugeot e-308 provides instant acceleration. 115 kW (156 HP) power and from the very first move Torque 260 Nm It will be offered with a new all-electric engine thanks to the new e-308; It offers silent, vibration-free and CO2 emission-free operation.
The new Peugeot e-308, also convincing in terms of efficiency, has achieved a consumption value of 12.7 kWh per 100 km, thanks to improvements to reduce frictional losses, such as engine, battery, aerodynamics, weight optimization and use. Class A tires. In addition, the driver can choose his driving mode in 3 different ways: Eco, Normal and Sport to manage energy consumption as efficiently as possible.
In addition, thanks to the "Brake" mode, it can increase deceleration when releasing the accelerator pedal to optimize energy recovery; It can be driven with one pedal. An integrated three-phase charger is supplied as standard and has a capacity of 11 kW. The charging socket is compatible with all charging modes. The battery can be charged to 80% in less than 25 minutes with a 100kW fast charging point.
The new Peugeot e-308 encourages the driver to drive calmly and safely; Adaptive Cruise Control with Stop-Go function that maintains a safe distance, supports it with new generation driving aids such as the Long Range Blind Spot Warning System that can detect up to 75 meters, and the Rear Cross Traffic Alert System that makes life easier when reversing.
Exciting interior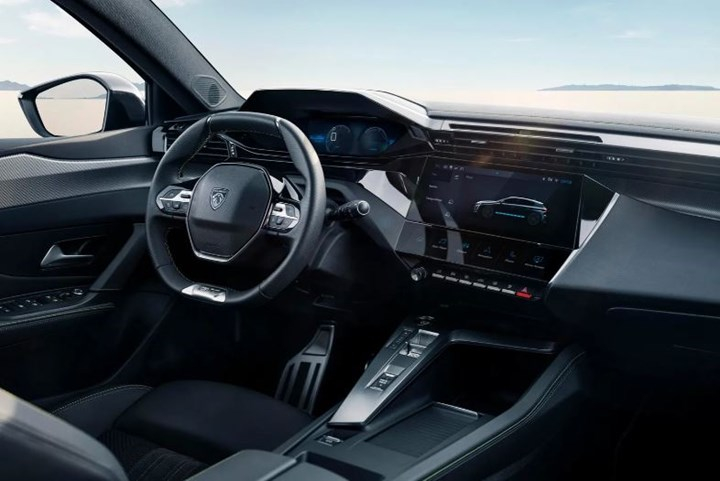 The 10-inch touchscreen multimedia screen offers the ability to control the infotainment system and other car functions without taking your eyes off the road. With carefully selected materials and meticulous workmanship, the fully customizable touchscreen i-Toggles and infotainment system i-Connect technology make the driving experience more intuitive and unique.
Source: donanim haber