Spanish coach Hurtan prepared a gift for his 30th birthday. We are talking about six Grand Albaycin sports cars on the Mazda MX-5 chassis, which differ in decor and interior trim. Car buyers will be offered to choose the color of the exterior and interior, but there will be no technological difference from the donor. As before, the Grand Albaycin comes with naturally aspirated 1.5 and 2.0 engines mated to a six-speed 'manual' or automatic.
The Mazda MX-5 (ND) based Hurtan Grand Albaycin has been on sale since last year. The Spanish company even planned to organize sales of this model in Russia. The design distinguishes the car from the donor in the style of British sports cars of the middle of the last century, but the Grand Albaycin does not offer anything new in terms of technology. Under the hood – the same "aspiration" 1.5 and 2.0 paired with a six-speed "mechanics" or automatic.
Mazda MX-5 has been transformed into a retro roadster
The car in the photos is a special version of the Albaycin dedicated to Hurtan's 30th anniversary. Its circulation will be only six copies. Buyers can choose from three exterior colors (Lead Grey, Cherry Red and Midnight Blue) and two interior design options. Everything inside is generously decorated with leather, and the doors are decorated with decorative panels made of natural wood. The price of the limited edition is not yet known, the regular Grand Albaycin costs from 59,000 euros, or 3.7 million rubles.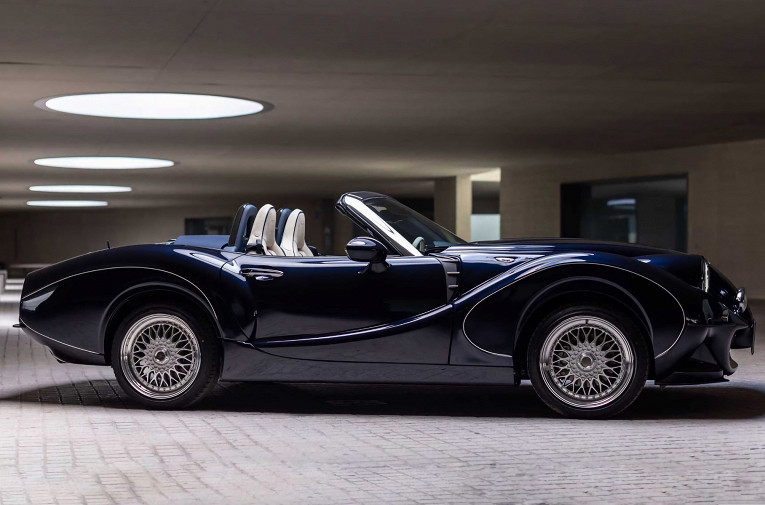 The sports car takes its name from the Albaicin district in Granada. The architecture and layout of this quarter dates back to the Muslim period of medieval Spain, so it is characterized by narrow streets criss-crossed with symbols of a bygone era. Albaicin is even listed as a UNESCO World Heritage Site as a "rich repository of Moorish vernacular architecture".
Source: rambler