"How native is Tog?" The issue is on the agenda
Karakash emphasized that according to Sputnik news, Togg is currently the first among the companies operating in the field of mobility in Turkey with 4 billion 336 million 274 thousand liras and said:
"Tog has laid out a plan where smart device revenues and other revenues are balanced. It generates revenue both from the sale of devices and from the use of its mobile services. It will also help its profitability as it can control battery and software costs."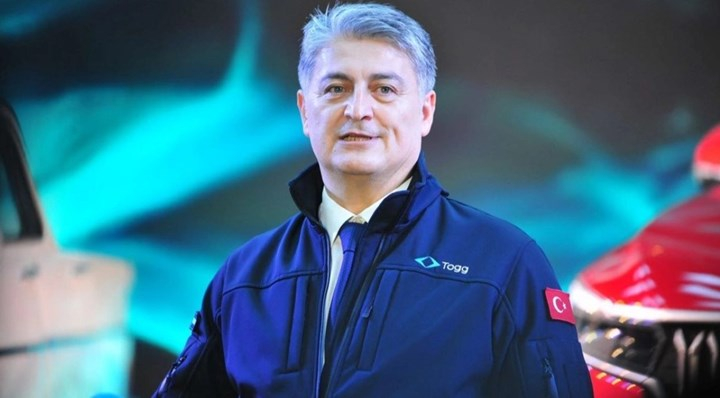 "Orders will be taken on a priority basis for individual customers and will be delivered during 2023. After the first smart device hits the road at the end of March, it will take an average of 18 months to enter the European market. The sedan model's smart device will hit the market in the first half of 2025."
Tog and New League what is a relationship
Mehmet Gurcan Karakash said that Togi will reach 1 million products by the end of 2030. According to him, by 2035, 30,000 togs will be sold to the public. of Karakash New League Its definition:
"Tog calls this period "New League". Successful YeniLig players will be companies that develop new generation technology users by centering them. Togi is one of the ambitious players of YeniLig. First of all, there will be technologies that are not at the forefront of automotive production. For example, 'gamification', 'cyber security', 'big data and data analytics', 'sensor technologies', 'fintech' and 'blockchain'."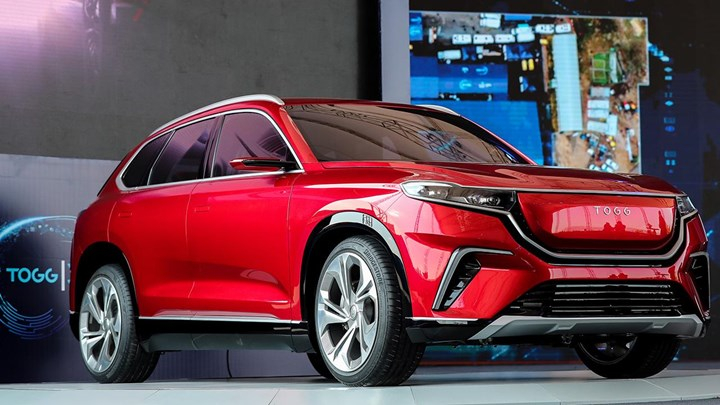 "Moreover, they enter our lives as technologies of today and the near future, not tomorrow. For example, Togg will be the world's first mobility brand to receive status miles on the road in partnership with Turkish Airlines' Miles&Smiles. As part of the cooperation, members of Turkish Airlines' Miles&Smiles passenger program will be able to convert the opportunities offered by Togg's mobility ecosystem into two different miles, namely miles and status miles."
According to Karakash, TOG is a national project.
Emphasizing that TOG is a national project, Karakash also made a statement regarding the local one:
"It is a 100% domestic project, whose intellectual and industrial property rights belong 100% to Turkey, and in this sense, it is natural. Today, property rights determine the location, not the number of parts you use. Togg has supplied 75 percent of its suppliers from Turkey with its first smart device, the C-SUV. This ratio corresponds to 51 percent in value. Togg's goal is to reach 68 percent of the local rate within the next three years."
The number of employment will increase to 4,300 people
Announcing that Tog currently employs 1,400 people, Karakash said another 2,900 will be added to that number and discussed his sales strategy:
"The three types of physical touchpoints that Togg directly manages are Seasonal Experience Center, Brand Experience Center, and 360-degree Experience Centers that provide sales and after-sales services. With the opening of the first experience centers at Zorlu Center, Togg will increase this number to 12 by the end of 2023 and to 35 by 2025."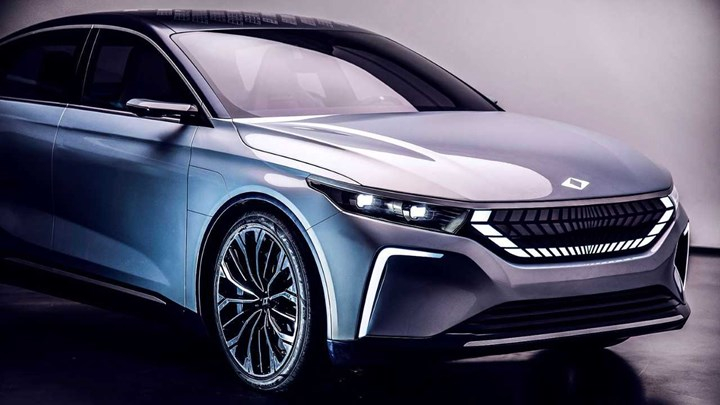 "The number of mobile service vehicles of the company, which will be 8 in 2023, will increase to 40 in 2025. Togg will launch both the Togg mobile app and its AI-powered digital assistant ToggCare to provide an end-to-end online/digital experience to its customers."
Karakaş: 1000 high-quality chargers will be installed
"With the Trugo brand, we set out to create a seamless and hassle-free experience for users in Turkey. Togi owns 100 percent of this brand. To install 1,000 high-quality chargers in more than 600 locations in 81 provinces, Tog set up its first stations at the Highway Recreational Facility in the lively Bolu area, the most important crossing point between Istanbul and Ankara. Togg will serve 180 kW and 300 kW charging devices."
"Togg will be responsible for installing the devices in 320 and Shell & Turcas in 80. The number of high-quality chargers to be installed at these 400 locations is approximately 600. Chargers will be installed every 25 square kilometers on high-traffic routes and every 50 square kilometers in low-density areas. With high-speed chargers, the battery can charge from 20 percent to 80 percent in an average of 25 minutes. The equipment will be powered by 100 percent renewable energy certified service."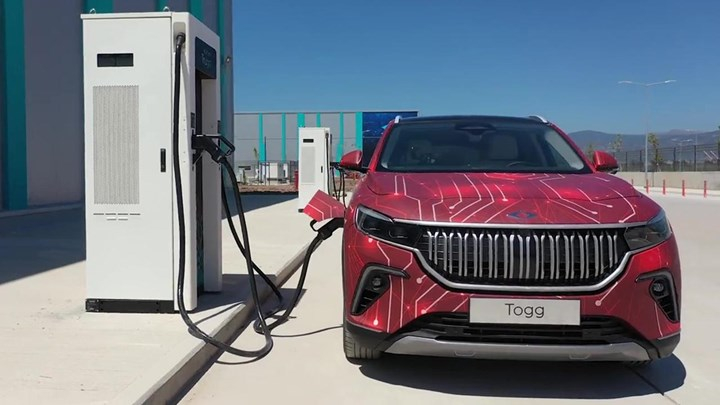 "Siro, which will begin production at its own campus in late 2024, will become an integrated manufacturer of energy storage, including battery cells, by 2026. By 2031, the production capacity will reach 20 GWh. Siro will be represented in a wide area with direct responsibility in 120 countries in the region, excluding Turkey, with fixed energy storage applications for micromobility, industrial applications, marine vehicles, renewable energy and also automotive."
Source: donanim haber