Apple's highly anticipated iPhone 14 series went on sale today. Users can purchase iPhone 14, iPhone 14 Pro and iPhone 14 Pro Max models from stores today. Orders for customers who pre-ordered have started shipping today. The iPhone 14 Plus model has not yet arrived in Turkey. Customers will have to wait a while for this model.
Sharing the iPhone 14 queue in front of the Apple Store on Baghdati Street, Apple Turkey also shared the explanations of some customers who bought the iPhone 14 for the first time. The first buyers said they preferred the iPhone 14 series for the Dynamic Island and the new camera. for functions.
What did the first customers who bought the iPhone 14 say?
Cem Kayakoc, Gamze Gizem Sari and Mahi Aziz, who came from Tuzla to the Apple Bağdat Street store and entered at 05:00, say they met each other while taking photos with iPhones and that they like to use the new model every year. year. Choosing the iPhone 14 Pro Max Deep Purple color, Jam says he particularly likes the new launch color and is excited about the Dynamic Island and new photography features.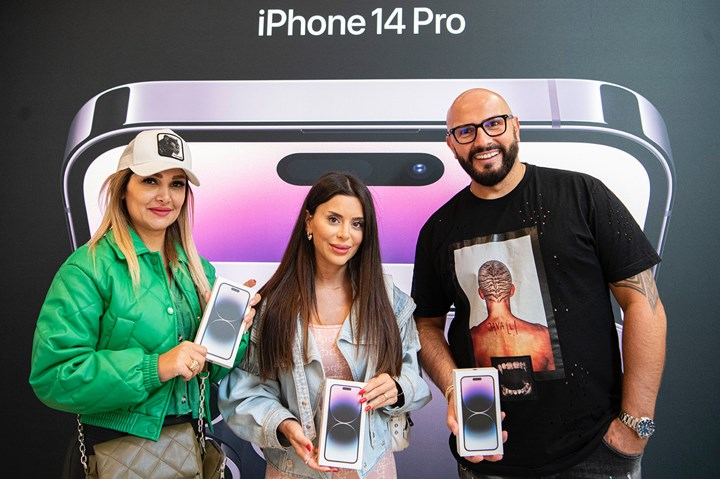 Software developer Bushra Cheche says he got in line at 12:00 last night and wants to use the 14 Pro Max Deep Purple model as soon as possible. Saying that the phone's technical and camera features are very important to him, Bushra said that he will start using the new iPhone immediately, and will do so with the photos he will take with the iPhone 14 Pro Max at his first business presentation.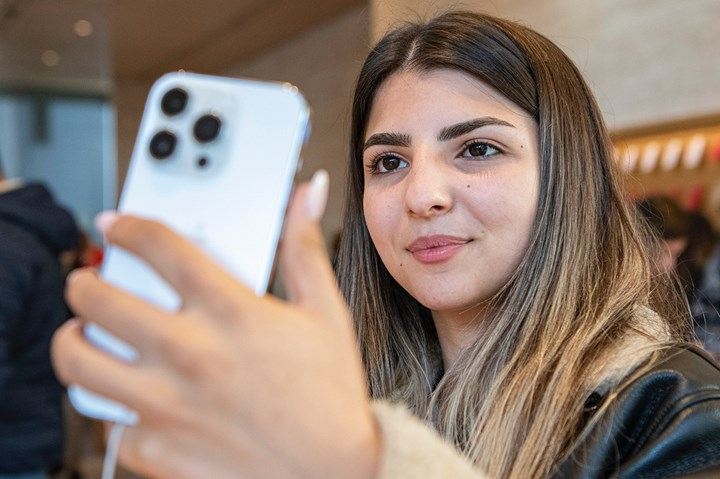 Kemal Kilic, who came to Apple Bağdat Caddesi for the iPhone 14 Pro Max early in the morning from Gebze, says he is very happy to switch from the iPhone 8 Plus and wants to be more active on social media thanks to its new camera and video. characteristics. He adds that he especially likes the fact that videos are shot without shaking with the new Motion Mode.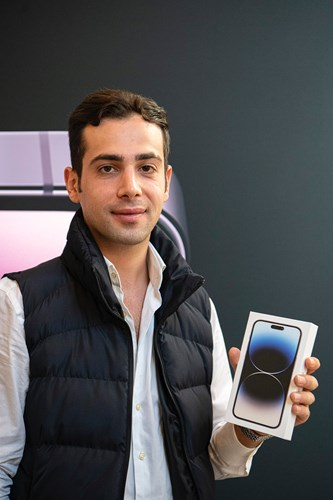 Ayşenur Çaglayan, a teacher based in Istanbul, is excited to upgrade from the iPhone 8 Plus to the iPhone 14 Pro Max and is very confident with his new iPhone when it comes to photography, which he and his wife do as a hobby. He claims that they are currently using a DSLR camera, but their research shows that the iPhone 14 Pro Max camera gives better results. Saying he's happy to be tripod-free from now on in his nature photography, Aishenour says he's also making very good use of the iOS ecosystem.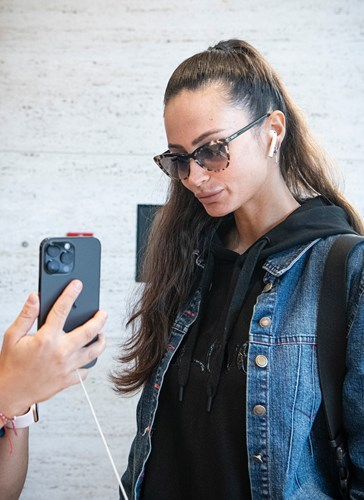 Aishenur Kaya, who stood in line early in the morning because she couldn't find an appointment, is switching from iPhone 11 to iPhone 14 Pro Max. Aishenuri, a social media content producer, says taking quality photos and videos is important to her job. Aishenour, who thinks the new Motion Mode will make for great content, says he's looking forward to testing the iPhone 14 Pro Max.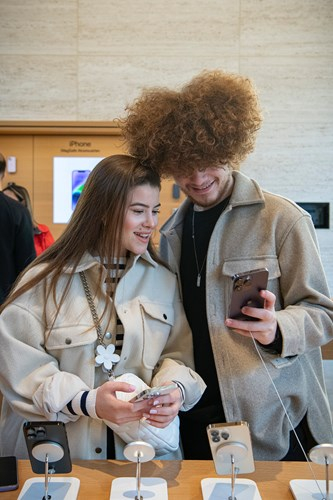 Volkan Ozcan, who lives in Istanbul, says that he buys a new iPhone model every year, so he stands in line at 01:00 the night before. Saying that he was afraid of missing out, but wanted to be one of the first customers, Volkan preferred the iPhone 14 Pro Max Deep Purple color.
Source: donanim haber