New models continue to arrive from China, where sales of plug-in hybrid (PHEV) and 100% electric vehicles doubled in August. Xpeng launched a new electric SUV model G9. Entering the premium class, the new Xpeng G9 attracts attention with its fast charging function of up to 480 kW.
What features does Xpeng G9 have?
The Xpeng G9, an electric D-SUV, offers a variety of power and battery options. The entry-level single-engine rear-wheel-drive version's 230 kW (309 hp) and 430 Nm of torque are not rated. There is also a twin-engine all-wheel drive Performance version, with the front engine providing an additional 175 kW (235 hp) and 278 Nm of torque. The single-engine versions accelerate from 0-100 in 6.4 seconds, while the twin-engine version takes an impressive 3.9 seconds. The maximum speed is limited to 200 km/h.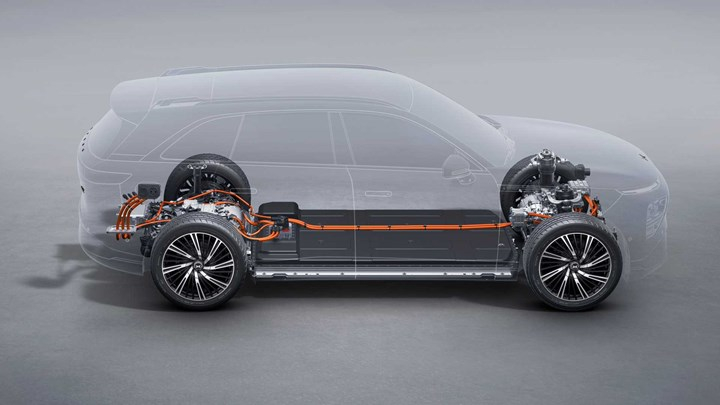 Battery and range
The single-engine standard battery variant of the Xpeng G9 is equipped with a 78.2 kWh lithium iron phosphate battery. This battery offers a range of 570 kilometers according to the new CLTC norm in China. In the single-engine remote variant, the power increases to 98 kW/h and the range to 700 km. The twin-engine Performance version comes standard with a large battery and offers a range of 650 kilometers. Xpeng is currently busy installing new 480kW chargers. These devices will give the G9's battery a range of 200 km with a 5-minute charge.
Exterior design
The Xpeng G9 has a length of 4891 mm, width of 1937 mm, height of 1680 mm and a wheelbase of 2998 mm. Its design is quite simple and fluid, with an air friction coefficient of 0.27 Cd. At the front, there is a split headlight design consisting of thin LED strips and angular lights. Concealed door handles, stylish roof rails, end-to-end LED lights and a small rear spoiler are among the striking design details, which also include the occasional gloss black trim, independent of the body color.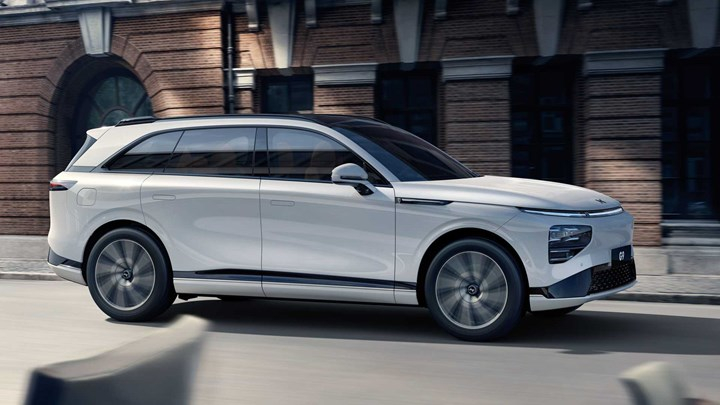 Interior design and technologies
The simplicity of the outer shell of the electric SUV is also reflected in the living space. All versions are 5-seater and have Dynaudio speakers. 8 of these speakers are standard, but 14 more speakers can be added for an additional $3,000. The console is adorned with screens, the smallest of which is a 10.25-inch digital instrument cluster. Other nearby screens run around 15 inches. These displays work with X-mart 4.0 system equipped with Qualcomm 8155 chipset. There are two wireless cell phones on the center console that are very easy to access.
Let's not forget Xpeng G9's autonomous driving system called XPILOT 4.0. With a total of 31 sensors, including 2 Lidar and 5 millimeter wave sensors, this system is powered by an Nvidia Drive Orin chipset with 508 TOPS of processing power. The main feature of this system is that it allows for autonomous use in the city, just like Tesla's fully self-driving beta system. You can read our news on this topic here.
the price
Let's talk about the price. Xpeng G9 prices in China start at 309,900 yuan (800 thousand TL) and go up to 469,900 yuan (1 million 214 thousand TL).
Source: donanim haber